The magic of maples and hues of indoor hydrangea
Company: HTA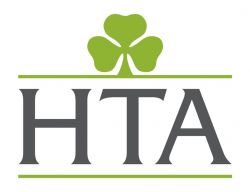 Japanese maples are the perfect choice of tree for any small, compact or courtyard garden. Their character and appeal makes them ideal for creating a focal point in your garden, brightening a shaded corner, or elegantly overhanging a pool or water feature.
Many acers are commonly called Japanese maples, but their parents could be derived from several different species including Acer japonicum, Acer palmatum, Acer shirasawanum or others. Among them are some extremely slow-growing forms, with trees remaining a small, manageable size without the need for regular pruning.
With their Eastern origins in Japan, Korea and China, these small trees are suitable for developing gardens with Oriental themes and designs, choosing other suitable planting partners for them, like ferns, hostas, bamboo, azaleas, camellias, and more.
Their natural shape and growing habit of branches make Japanese maples an ideal choice of small tree for gardens or growing in large patio pots. Their leaf shapes, sizes and colours vary immensely. Many have a broad palm shape, but these are often divided and dissected into the most delicate and intricate forms. Add to this their wide range of colours, from deep greens to yellow, gold, purple or even variegated patterns and you have immense variety to choose from.
Japanese maples put on a show right through the year, starting as soon as foliage unfurls in spring and continuing until their autumn transformation into shades of gold , bronze, reds and oranges before they eventually fall.
With dozens of marvellous Japanese maples available from nurseries and garden centres you'll be spoilt for choice when picking one to add a little maple magic to your garden.
Top maples for any garden
To help you choose the best varieties with outstanding garden performance always look for ones that have received an Award of Garden Merit (AGM) from the Royal Horticultural Society. Here are some of the most widely available AGM varieties:
Acer palmatum 'Bloodgood'
Acer palmatum 'Osakazuki'
Acer palmatum 'Sango-Kaku'
Golden Shirasawanum maple (Acer shirasawanum 'Aureum')
Brighten your home with hydrangea
Almost everyone associates the light and sweetly fragranced hydrangea with the long, light days of spring. It's a very popular houseplant with large round umbels bursting with star-shaped flowers in fabulous colours that bloom profusely for a long time. The plant offers a decorative, cheerful and rich appearance thanks to their green leaves and is an indoor foretaste of summer, when garden hydrangeas flower. When the frosts have passed, the hydrangea can also be placed on the patio or in the garden for a second life as a garden plant.
Range
As a houseplant, hydrangeas are available in white, green, blue, lilac, purple and various shades of pink. Notable varieties are those that change colour during flowering. A distinction is made within the hydrangea houseplant range according to the form of flowering: in globes or on the edges, the 'lacecaps'. The plant shape can also be differentiated: standard, in hanging pots, in a pyramid shape or plants with 15 or more umbels. The smaller pot sizes are most popular indoors. Many hydrangeas are also available with about three flowers which are very suitable for small spaces in the home.
Sales and display tips for hydrangeas
Hydrangeas look good in black or white high-gloss pots that show off the colours even better. Bleached and white baskets and wooden containers work well in a rustic display.
Plant of the Moment is supported by National Garden Gift Card. With over 90,000 plants and products available at hundreds of garden outlets nationwide, anyone, anywhere in the UK can spend HTA Garden Gift Cards on pretty much anything to do with gardening.

www.gardengiftcard.co.uk
Thanks to Adam Pasco and the Flower Council of Holland for the information contained within this article.