Hebe Joan Mac – new and exclusive to Bransford Webbs
Company: The Bransford Webbs Plant Company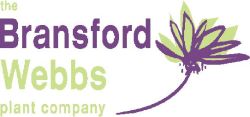 Hebe 'Joan Mac' is a stunning new Hebe variety, available exclusively from The Bransford Webbs Plant Company. This sensational Hebe has a beautiful, compact habit making it ideal for smaller gardens, both in patio pots and borders.
The gorgeous glossy dark foliage creates an eye catching display throughout the year, and is the perfect foil in summer for the contrasting bright pink flowers. Additionally, the flowers will attract bees to your garden.

This delightful plant thrives in full sun or partial shade, and well-drained soil, growing to 60cm x 60cm (24in x 24in). It is easy to care for, requiring just a light trim following flowering in summer to maintain the beautiful compact shape. This is the ideal all year round plant offering foliage colour in winter and brightly coloured flowers in summer.

Hebe 'Joan Mac' was bred by Tully Nurseries in Ireland. Tully Nurseries was established over 30 years ago in County Dublin and is renowned for the production of new Hebes for both the Irish and UK garden centre market. Tully Nurseries have introduced 'Black Beauty', 'Red Rum', 'Raspberry Ripple' and most recently 'Rhubarb and Custard'.

Hebe 'Joan Mac' is available now in garden centres across the UK, 2L pot RRP £9.99.