Grow yourself healthy this January
Company: HTA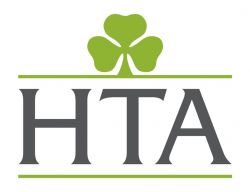 Research from around the world has confirmed something many gardeners already know ­– gardening really is good for you!
So, this January we're encouraging you to share this news with your customers with help from the HTA's 'Gardening is good for you' campaign.
Month-by-month the campaign will explore many of the benefits of gardens and gardening to our health and wellbeing. They'll also feature topical gardening activities and 'Plants of the Moment' to guide your customers throughout the year.
Gardens are great places to relax, and just being in or looking out onto gardens and green spaces has been shown to relieve stress, improving wellbeing and creativity.
Show your customers how to create their own personal sanctuary outside their own back door, somewhere to grow healthy food, welcome in wildlife, and spend time with family and friends.
Gardening is a creative, rewarding and productive pastime, with opportunities to learn new skills, find out about exciting new plants, share ideas and make new friends. What will you do to interest your customers?
Gardening could be described as the Natural Health Service, as doctors recognise the numerous benefits gardening brings without the need for costly therapies and drugs, with their unwelcome side effects. For instance, growing organic homegrown crops like herbs in even the smallest of spaces – all part of the '5 a day' we all need.
DO YOUR CUSTOMERS KNOW?
By choosing the right plants they can design gardens that encourage birds, bees, butterflies and other wildlife to drop in for food, water and shelter, or even take up residence.
What can you promote to help your customers to develop an all-year-round wildlife-friendly garden and bring them closer to nature?
PLANTS OF THE MOMENT: YEAR-ROUND COLOUR & INTEREST
By creating a garden that looks great all-year-round your customers will not only have a beautiful outlook but more opportunities to be tempted outside throughout the year.
Show your customers how to best use plants to give their garden structure. In particular, pick evergreen plants and architectural shrubs with green, coloured or variegated foliage that also produce seasonal flowers, and perhaps fruits or berries too.
PLANT SUGGESTIONS:
Choisya eg 'Sundance' AGM, 'Aztec Pearl' AGM
Hebe 'Red Edge' AGM
Skimmia x confusa 'Kew Green' AGM
Skimmia japonica 'Fragrans' AGM
Photinia eg 'Red Robin' AGM
Physocarpus opulifolius 'Diabolo' AGM
Japanese spotted laurel - Aucuba japonica 'Crotonifolia' AGM
Osmanthus x burkwoodii AGM
Elaeagnus x submacrophylla 'Limelight'
Euonymus, Pieris, etc, etc.
For further information go to www.hta.org.uk/gardeningisgoodforyou or contact media.office@hta.org.uk