Zest launches exciting new range of timber garden products
Company: Zest 4 Leisure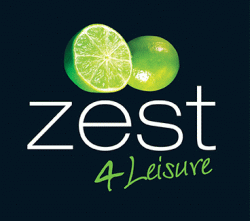 Zest 4 Leisure is a British family-run company, which has been designing and manufacturing timber products from sustainably sourced timber for five generations. Its award-winning FSC® certified garden furniture, decorative garden products, structures and fencing ranges are the result of innovative design, an unrivalled understanding of today's customer needs and true expertise in designing and manufacturing garden products. Zest 4 Leisure sells to garden centres, major retailing groups and online retailers.
Charlotte Dining and Seating Range
The latest addition to Zest 4 Leisure's established collection of garden dining and seating sets, the Charlotte range combines comfort and style with easy build convenience. There is a delightful choice of furniture combinations to suit any size of outdoor space from two or three-seater benches, rectangular or round tables with chairs and benches, as well as a companion seat for two. Made from sustainable, FSC, pressure treated timber, the Charlotte range is a rich dark brown colour and sturdy enough to give many years of enjoyment. Ergonomically designed for comfort, the Charlotte is a perfect choice for relaxing and alfresco dining. Part of Zest 4 Leisure's commitment to convenience and ease of build, all the pieces are simple to put together with just a few elements to assemble.
The Cherry Blossom Arch
Inspired by Japanese architecture and beautifully crafted to bring an oriental feel to the garden, the new Cherry Blossom Arch from Zest 4 Leisure is functional, elegant and absolutely on trend. Designed using DFMA (Designed for Manufacture and Assembly) principles and made from FSC timber, the arch incorporates a square trellis for climbing plants, making it both a feature and a delightful divider between different areas of the garden.
The Charlotte range and the Cherry Blossom Arch are among over twenty products which Zest 4 Leisure is launching at the Glee Gathering. Other highlights include the painted St Ives painted arbour and the easy build Tenby, and extra deep canopy Burghley arbour.
Three Tier Stackable Raised Bed
Grow Your Own remains a huge opportunity for garden retailers and Zest 4 Leisure has been seeing great interest in products which make this sector more accessible for the gardening enthusiast.
For ultimate in GYO convenience, easy build and flexibility, Zest 4 Leisure's new Three Tier Stackable Raised Bed is a set of three raised beds which can be laid out separately or stacked for deeper tiered planting. Joined with galvanised metal hinges, the three raised beds simply unfold making them easy to set up.
The Ladder Planter
Ideal for gardens where space is limited and for easy access for the gardener who is keen to avoid too much bending, the Ladder Planter from has four deep troughs, and just like a ladder, it is designed to be angled against a wall for an attractive cascade effect.
To see the new products and find our more information, visit Zest 4 Leisure at Glee Gathering or visit www.zest4leisure.co.uk.