Stax partner with Pagoda on marquee showrooms

Company: Stax Trade Centres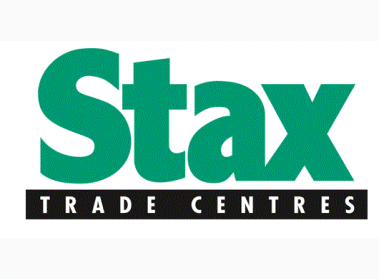 Stax Trade Centres have partnered with Pagoda to showcase their range of outdoor living furniture in marquee showrooms across the UK. The showrooms give independent retailers the opportunity to see the Pagoda range of outdoor patio furniture assembled, helping them to familiarise themselves with the products and select those most well-suited to their customers. The marquees have been created at the Stax branches in Manchester, Birmingham, Leeds, Glasgow and Bristol.
With the support of Pagoda, Stax have added to their vast warehouse space in each city with marquees outside branches during this key season for garden furniture sales. This venture is a result of a longstanding partnership between Pagoda and Stax, and aims to further support independent retailers as consumer demand peaks.
"Outdoor living is a growing sector, and so we're delighted to be able to use the marquees to display the Pagoda range to our customers where they can experience the quality and finish for themselves" comments Stax purchasing director, Simon Wright. "Our mission is to support both independent retailers and trade customers in every way we can, and the marquees allow us to introduce those customers to the Pagoda outdoor living range and display the furniture in an attractive and appropriate summer setting."
Pagoda offers a comprehensive range of high-quality outdoor furniture, which includes hammocks, loungers, recliners, BBQ stoves, gazebos, day beds and swivel chairs, all of which are available from Stax.
"There really is something to suit every customer, no matter what they are looking for," Simon adds. "The range includes everything from low-maintenance, high-tech Permalene mesh fabric, through to hand-woven synthetic rattan. These are combined with a variety of stylish and contemporary metallic materials such as aluminium and steel frames to create a range of thoroughly modern outdoor furniture designs that offers uncompromising quality, outstanding durability, comfort and easy-care benefits."
The Pagoda brand is well established, and currently supplies a wide range of products to selected customers in Britain and America. All cushions and fillings conform to UK fire regulations, and so people can purchase these and offer them to their customers in complete confidence.
Stax is the UK's largest non-food wholesaler, and provides genuine trade-only wholesale support for a wide range of independent retailers across the country.
To find out more visit www.staxtradecentres.co.uk