Introducing Innovators International's exciting new 2021 garden furniture range
Company: Innovators International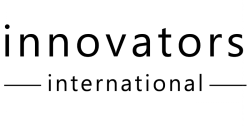 It's safe to say that 2020 has brought massive challenges to every aspect of the garden retail industry. With garden centres temporarily closing their doors during the peak of lockdown, the whole industry has had to rapidly adapt to this truly unprecedented turn of events. Here at Innovators International we have taken these times in our stride, and as usual, we have been working hard behind the scenes to develop our new 2021 garden furniture range.

We have always taken great pride in listening to customer feedback, and our new ranges have been designed in response to the markets needs and requirements.
Sarasota – designed with a cost effective approach in mind. Featuring high quality rattan weaves, available in 2 stylish colours, this range is available in a variety of set types.

Capri – minimalistic and modern design is combined with versatility and nifty product features. Including a variety of innovative furniture pieces,

Portofino LED gazebo – featuring stylish matte black finishes, and colour changing LED lights, the Portofino range is setting the trend for luxury gazebo furniture.

We are a specialised garden furniture supplier, supplying either full or mixed container shipments, but we also do offer bulk quantity pallet shipments to help suit your requierments.

To see our full range, please get in contact with us by phone or email and we can arrange for you to come and visit our Elstree showroom (located near M1 & M25 junctions).

office@innovators-international.co.uk
020 8736 2700