Ecommerce packaging delivers success for EKJU
Company: EKJU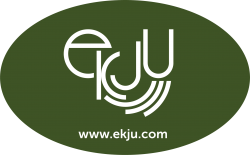 EKJU, one of the leading European producers of timber furniture, has experienced a successful start to 2020 with their Ecommerce Range. The range consists of key product lines specially packaged for home deliveries. Customers can now buy a mixed truck of best sellers and once stored in a warehouse need not worry about the transit packaging, making the home delivery process quicker, driving down delivery times and protecting products more effectively.
EKJU's mission is to create garden furniture that is crafted with the care and attention needed to ensure the product lasts as long as it takes to regrow a new tree. Their products are constructed using FSC Pine and Siberian Larch that grow in the northern European forests. This live wood is high quality and stronger due to its slow growth, ideal for use on garden furniture for its high density and durable qualities. EKJU also use Kiln drying and pressure treatment to ensure that the finished product is protected and ready to be used in outdoor environments.
The Ecommerce Range features the same standards set in the timber management process twinned with a combination of carefully selected packaging components to protect each individual product in transit. The Ecommerce Range is packaged using sturdy cardboard and strong strapping to ensure the product is kept compact during transit. Product lines in the range come flat packed with full instructions and clear labelling as standard. All products also include guided drill holes and fixings to aid product self-assembly.
The focus and control on quality at the EKJU 18 acre factory in Latvia, twinned with the depth of range, means EKJU can boast a specialism for exports in timber garden furniture with classic designs, ideal for the UK ecommerce outdoor furniture market.
With the recent COVID 19 crisis and increased home delivery demand, EKJU have been offering special offers on selected products that are in seasonal demand, to help all distributors and retailers during this difficult time. Products on offer include, The 'Cesis' Table Set, The Raised Four Section Planter and The 'Valmiera' Large Flower Box among others.
EKJU Sales Manager, Jurgis Dzerve said 'Our heritage as craftsman and focus on quality underpins our strategy of supplying the best range of sustainable timber garden furniture with the end users' comfort in mind. Now with our Ecommerce Range, our customers can conduct distance selling with a ready-made packaged product for transit to a consumers' home, reducing time and valuable packaging expense for our customers in readying home deliveries'.
With a track record and ongoing ambition to supply quality timber furniture, the Ecommerce range has never been a more relevant sales solution for the garden trade, whether it's for experienced ecommerce sellers or customers who have had to recently adapted their consumer offering due to social distancing.
The EKJU factory remains open to meet demands with a socially distanced operation. For more information regarding the Ecommerce range offers, please contact Jurgis Dzerve via email – jd@ekju.lv.
ABOUT EKJU - EKJU is a timber garden product manufacturer, based in Cesis, Latvia. The company was founded in 1992 by four founders - Egons, Klauss, Juris & Uldis and the brand name is based on their first names. EKJU specialize in quality timber garden furniture made from timber sourced from northern european forests. EKJU are committed to sustainability and are members of the forest stewardship council (FSC). For more information please contact Rob Giles, at Stratrg Ltd – E: rob.giles@thestratrg.com M: 07735 618972 or visit www.ekju.com.