Stormafit supplying masks, gloves and alcohol sanitiser - in stock now
Company: Stormafit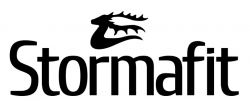 Stormafit Ltd have reopened with the news garden centres have been given the green light to open.
Directors Ryan & Joe Austin have made the decision in the hope that garden centres will start selling clothing and footwear after they were told they can reopen with safe measures in place. Stormafit sell a wide range of clothing and accessories, they also have high stocks of PPE, including Alcohol hand sanitiser, face masks and gloves.
These products are to help with the Corvid19 pandemic, the supply of products has no effect of the supply to the NHS.
"The disposable masks come in a box of 50, we also have washable face masks that come in a box of 20 (these are packed in singles), disposable gloves packed in boxes of 100 (S/M/L), 60ml & 500ml Alcohol (75%) hand sanitiser which are packed in boxes of 50 for the 60ml and 10 for the 500ml, these kill 99.9% of germs and bacteria"
These are in stock now and available for next day delivery.
Ryan Austin also added "We hope to try and help the staff and customers of garden centres get the protection they need as soon as possible"
For further information call 01284 811365 or email ryan@stormafit.co.uk.