Company: Kelkay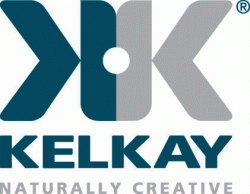 Kelkay have announced that they have recently won new listings for their market-leading aggregates range in the seven-strong Great Western Partnership (GWP). The win comes after the successful launch of the new look range at GLEE in September when Fiona Newton, buyer for GWP, met with the Kelkay sales team.
New orders are being processed and merchandising is underway in Castle Gardens, Brimsmore Gardens, Poundbury Gardens, Plymouth Garden Centre, Bernaville Nurseries, Monkton Elm Garden Centre and Merry Harriers Garden Centre. The new category set up will be ready for the expected upturn in demand for landscaping products in the Spring.
Speaking about the change, Fiona Newton commented "I actually dropped on to the Kelkay stand at GLEE on the recommendation of a colleague, with no real expectations. But when I saw the aggregate offer and the new merchandising and point of sale, I was keen to bring the proposition to the whole group. We are very pleased with the way the Kelkay range fits into our offer and the service we've enjoyed from Scott McCabe and the rest of the team."
Kelkay expect their business with GWP to grow significantly as a result of the new category listing.
To find out more about Kelkay go to www.kelkay.com
To find out more about La Hacienda go to www.lahacienda.co.uk
For more information on The AMES Companies go to http://global.ames.com