Ivyline are spreading Happiness!!!
Company: Ivyline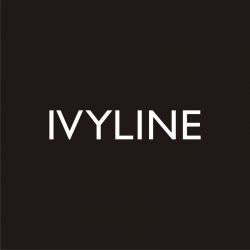 Leading indoor plant pot supplier Ivyline are "spreading Happiness" since the launch of their link with leading Garden Industry Charity Greenfingers. Ivyline's two triple packs of Happiness Teacups have been a roll around laughing success! The two sets of happiness teacups are perfect for herb & cacti planting, a huge trend at the moment, and come packaged in a full-colour box, great for in-store volume displays.
UK Sales Manager James Brindle says: "Since the launch at Glee, and the prominent position within the Glee Trend Lab, sales of the Happiness Teacups have been brilliant. Orders are coming in already and strong volumes have been signed off within the largest groups in the industry. Having sold thousands since January the donation is building up very nicely. We are all really happy, no pun intended!"
Greenfingers is a national charity dedicated to supporting children with life-limiting conditions and their families, who spend time in hospices around the UK. The charity funds, designs and creates magical and inspiring gardens for them to relax in and benefit from, and as Ivyline is donating 25p from every Happiness Pack sold, the teacups are helping to make a very real difference.
"We are so pleased to be working with James and the team at Ivyline, we all love these fun teacups which are sure to put a smile on many faces. Raising money for Greenfingers Charity through a promotion like this really is win win for all. We hear that it's been great for business and at the same time is helping to make a difference to life-limited children and their families", says Linda Petrons, Head of Fundraising & Communications, Greenfingers Charity.
"Ivyline are investing in more stock due to the volumes already sold and pre-ordered" James states "so contact your local Ivyline agent or our head office for more information".
Please contact your Ivyline Agent for further information or contact Ivyline direct on 0844 8002214 or on sales@ivylinegb.co.uk