Westland launches revolutionary Organic Slug and Snail Barrier
Company: Westland Horticulture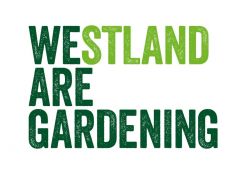 Westland has introduced a new addition to its recently relaunched Growing Success range with 'Growing Success Organic Slug Barrier Pellets'. The product is a revolution in plant and crop protection offering the most effective barrier treatment in the market.
Due to hit shelves this month, Growing Success Organic Slug Barrier Pellets will appeal to gardeners looking for an organic, easy to use pellet which is safe for children, pets and wildlife. The innovative new pellets have been proven to outperform wool pellets and have been 100% certified for use in organic gardening.
The new formulation performs in both wet and dry conditions, giving longer lasting results, and it offers protection to surrounding plants as well as the treated plants. Additionally, it contains slow release fertilisers which boost plant health.
Keith Nicholson, Marketing Director for Westland commented: "We are delighted to bring this innovative new high-performance product to market, offering organic credentials along with guaranteed results. Since 1985, Growing Success has championed safe and environmentally friendly pest controls, with a range of products to suit every type of gardener. The recent re-invigoration of the brand has strengthened its appeal and we look forward to helping more gardeners benefit from our highly targeted, effective product range."
Growing Success Organic Slug Barrier Pellets are available in a 3.5L (£5.99) pouch and a 5L tub (£9.99).
For further information please visit www.gardenhealth.com.