Vitax launches additions to key brands for 2020
Company: Vitax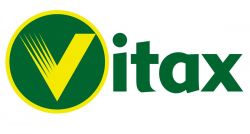 As the demand for specialist products continues to thrive, Vitax will add to its key brands for 2020 as customers look for specific solution-solving products.
Showcasing a range of new products at Glee this year, Vitax has made additions to both the Q4 and Nippon range, as well as introducing Box Tree Moth Trap and Rose Guard Rose Tonic, both which generated great interest and demand at the show along with Liquid Q4 All Purpose Plant Food.
Box tree moths are a relatively new insect to the UK, but have a devastating effect on buxus. Designed to protect buxus from attack, Vitax Box Tree Moth Trap and Vitax Box Tree Moth Trap Refills are already a pre-season favourite with a strong order book.
Similarly, the addition of Liquid Q4 All Purpose Plant Food to the trusted Q4 range was a huge hit as was Rose Guard Rose Tonic, which includes potassium phosphite along with seaweed and the trace element copper, a natural enemy of diseases such as mildew and black spot.
Vitax will also be launching Vitax House Plant Leaf Shine in addition to Moss Remover No Rake, Nippon Ready-To-Use Mouse Killer Bait Station and Organic Rooting Gel.
Mark Butler, national sales manager at Vitax, says: "The response to the new products has been fantastic. Both the Box Tree Moth Trap and Liquid Q4 has generated a lot of interest along with the Rose Guard Rose Tonic.
"Over the past few years we have focused on developing the specialist feed range, which has been a huge success. For 2020 we have turned our attention to expanding key ranges with products we know gardeners are waiting for."
Vitax will also be super-sizing some of its products for the new season. Vitax Buxus Feed will be available in a 5kg tub in addition to the existing 1kg pouch with Vitax All in One Feed, Weed and Mosskiller available in a box which will treat 90m2 of lawn as well as a tub which will treat up to 300m2 and a bag to treat up to 652m2.
The popular Organic Liquid Seaweed will also now be available in a 2 litre bottle, with Vitax House Plant Feed in a new 250ml bottle.