Vitax feeds demand for organic in 2021
Company: Vitax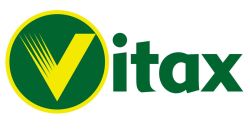 Vitax has invested in a new organic range for 2021 in response to gardeners' demand for products which are environmentally-friendly, but still pack a punch.
Over the past few years both new and experienced gardeners and customers have been looking for organic and eco-friendly feeds, and Vitax is set to meet that demand by using 100% natural, plant-based ingredients and delivering feeds which are child, pet and bee friendly and suitable for vegan gardening.
Vitax Organic All Purpose Plant Food and Vitax Organic Tomato Food are full of organic goodness and have all the growing power needed to bring gardens to life.
Vitax Organic All Purpose Plant Food is rich in organic nutrients and completely versatile. An easy option for gardeners looking for a good all-round feed, it can be used with flowers, shrubs, fruits and vegetables to help produce masses of flowers with eye-popping colour and bigger and better vegetables.
Joining the new all-purpose feed is Vitax Organic Tomato Food. This super concentrated feed includes nutrients, such as magnesium, which is essential for tomato plant energy.
A high potash fertiliser, Vitax Organic Tomato Food also benefits from iron and naturally present trace elements.
In addition to the new organic range, Vitax has added to its pest control offering with two new products.
Joining the trusted, market-leading brand Nippon, is Nippon Insect Killer. A 'one-stop', multi-functional insect spray, it will keep both flying and crawling pests in check. Controlling ants, wasps, mosquitoes and flies, using the aerosol spray will result in a bug-free home.
Vitax is also adding to its slug control range with Vitax Slug Traps. Ideal for organic gardening, they are easy-to-use, reusable and simple-to-set.
In addition to the new products, Vitax will be adding new sizes to popular products for 2021. SBK Tough Weedkiller will be available in a one-litre, ready-to-use spray, whilst Organic Rose Food and Organic Potato Fertiliser will be available in a 4.5kg tub.