Company: Westland Horticulture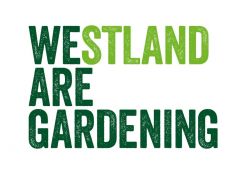 Westland's Flopro is making a difference in the watering category for 2021 by showing consumers the right way to water for better garden results. Westland guarantees that these products work with all watering brands and are anti-leak. The distinctive range is supported with off fixture displays for real sales impact in store.
Flopro is disrupting the hosepipe market with the new and innovative SmartFlo No-Kink Hose System. It tackles the most common challenge consumers have with hosepipes: kinks! Because the hose expands when in use, it pushes out any kinks. The hosepipe is flat when not in use for flexibility and to save on storage space. It is also ideal for use on a reel or cart. The SmartFlo Hose System comes with a strong 30-year guarantee, ensuring its longevity for even heavy-duty watering tasks.
Flopro is also launching the new and improved EasyReel Complete Hose Set. The reel is designed for better stability, so unwinding and rewinding your hose is a simple job. The carry handle can be used to easily transport the reel around the garden or can even be used as a hose guide when wall mounted to make rewinding a breeze.
Most consumers water their garden because they have containers and flower beds. The unique SoftFlo Advanced Gun is the perfect watering partner for them. With a gentle water flow, it will not disturb compost or harm roots and flowers. It has a clever setting that waters direct to the roots rather than the leaves for even better results. Furthermore, the SoftFlo Advanced Gun has a water flow adjustment and can be turned on/off using just one hand – for easy and enjoyable watering.

With impactful point of sale fixtures and graphics developed to support the range, FloPro is set to create a true splash of impact in-store in 2021.