The winner of RHS Chelsea Garden Product of the Year 2018 is…. Optigrow
Company: Mr Fothergill's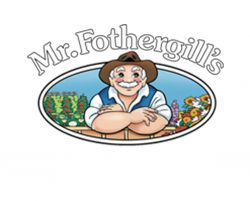 Mr Fothergill's is delighted to announce that its cutting-edge range was awarded for quality, innovation and environmental sustainability.
This year, the winner of the RHS Chelsea Garden Product of the Year 2018 is Mr Fothergill's Optigrow seeds which competed for the prestigious title with 11 eclectic finalists.
Optigrow is a revolutionary, non-chemical seed priming treatment that uses only water and air to get the seed biologically ready for germination, breaking dormancy prior to use. It is then quickly dried back to a storable state for packing, just like any other seed. The treatment means seeds wake up and get underway within hours of hitting the soil.
Not only do Optigrow seeds promise superfast germination, they are also proven to produce vigorous seedlings able to out-grow competing weeds. Extensive trialling of Optigrow seeds under garden conditions has consistently produced more uniform crops, better harvests and quality vegetables.
There is also evidence that germination becomes possible under a wider range of conditions, allowing gardeners to sow Optigrow seeds in colder, warmer and drier conditions than the ideal.
The judges said: 'In a world where we are trying to remove the use of chemicals, this unique non-chemical process naturally prepares seeds for more successful sowing. Anything that removes disappointment in seeds germination it to be welcomed.'
Mr Fothergill's Retail Marketing Manager, Ian Cross, said: 'We are very pleased that Optigrow was recognised by the judges. Seed priming has been used in professional growing for many years but launch of this range marks a real step change in the seed market. It presents the professional and hobby gardener alike with genuine and valuable performance benefits. It is the most exciting development for home gardeners since the introduction of F1 hybrid seed varieties'.
To find out more about the Mr Fothergill's range, log on at www.mr-fothergills-trade.com or telephone 01638 554111.