New arrivals to the Baby Bio® family
Company: SBM Life Science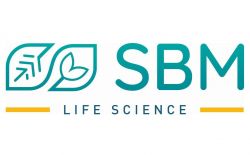 The 2021 season will see SBM Life Science expand its popular Baby Bio® plant care with the launch of two new specialist plant feeds – Baby Bio® Cactus Food and Baby Bio® Bonsai Food.
Baby Bio® Cactus Food is the ideal feed for your cacti and succulents, including Mammillaria, Sempervivum, Aloe, Christmas cacti and many more. Aiding healthy growth and flowering, the feed also helps to build stronger spines for your plants.
Baby Bio® Bonsai Food helps to provide balance and steady growth in order for the Bonsai plant to become strong. It can be used on outdoor and indoor Bonsai plants, such as Acer, Juniper, Chinese Elm & Ficus to name a few.
The two new products will be joining the Baby Bio® family of feed, which already consist of the iconic Baby Bio® Houseplant Food, as well as Baby Bio® Orchid Food, Baby Bio® Citrus Food and Baby Bio® Herb Food.
Baby Bio® has been feeding Britain's houseplants for almost 70 years. The instantly recognizable brand and packaging has evolved over the years, and the range has grown to also include leaf care products, and houseplant insecticides; making the brand now an even more perfect choice for consumers, who want to get the most from their indoor plants.
For more information about these new products or any others within the Baby Bio® range, please visit www.solabiol.com/en/baby-bio-houseplant-care