Mr Fothergill's names its new Sweet Pea Mayflower 400
Company: Mr Fothergill's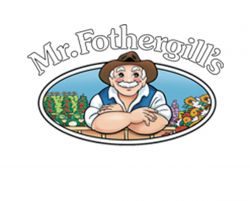 Leading sweet pea seed supplier Mr Fothergill's has introduced a new and exclusive 'Spencer' variety for the forthcoming season as part of the 400th anniversary commemoration of the sailing of the Mayflower to the new world in 1620. Sweet pea Mayflower 400 (RRP £2.40 for 20 seeds) is a 'Spencer' type, bred by world renowned hybridiser Keith Hammett, and produces frilly flowers in a pastel pink flake on a cream background. It is vigorous and free flowering, with a medium scent.
The Mayflower transported the first English Puritans, known today as the Pilgrims, from Plymouth to the 'New World' of America in 1620. All 102 passengers, from England and Holland, established a Plymouth Colony in Massachusetts. Their story is one of suffering and survival in a harsh environment. The Voyage is one of the most famous in early American history.

A full and exciting programme of events is being planned for 2020 and this launch allows the sweet pea Mayflower 400 to flower in the anniversary year.
Chief Executive of Mayflower 400, Charles Hackett commented on the new sweet pea, "I am delighted that the commemoration of the Mayflower's voyage will be marked by having its own sweet pea named "Mayflower 400". The breadth of events and activities marking this historic voyage is incredible and to have our own sweet pea flowering in the commemoration year will add another unique aspect to the year of the Mayflower 400"