Glass palace of ± 3,000 m2 for well-known botanical garden Flora in Cologne
Company: Smiemans Projecten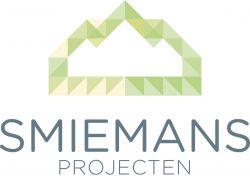 The municipality of Cologne has commissioned Smiemans Projecten to build a special glass construction for the well-known botanical garden "Flora" in Cologne. This unique project has a total area of ​​± 3,000 m2.
Thanks to a minimum amount of steel, the light construction with no less than 4,500 m2 of insulated glass provides as much daylight as possible to the special collection of exotic plants.
The glass construction consists of three different arches that are connected together as a U. The middle and also highest arch (ridge height 18 metres) has a walkway that offers visitors a beautiful view over the botanical garden. The technically advanced project will have two climate zones.
The arches of this new glass construction can be compared to the Smiemans' project for Goethe University in Frankfurt am Main, which was also designed by Königs Architekten in Germany at the time.
'Flora und Botanische Garten Köln' is one of the most famous botanical gardens in Germany and receives more than 1 million visitors annually. The Botanical Garden exists since 1863 and is 11.5 hectares in size.