Four Oaks Show NEW product launch
Company: Anglo Eastern Trading Co Ltd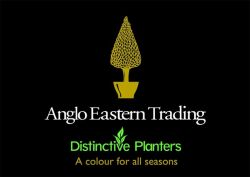 Anglo Eastern Trading will be launching 26 NEW products at the Four Oaks Trade Show on 3rd & 4th September.
With a completely NEW range of 100% Recyclable planters, Urban planters, Window Boxes, Highly glazed containers, Diamond planters and Urns., there will be a very good reason to come and see us in House B, stand 56 - 58, you will not be disappointed!
Our NEW 2020 Grower Trade Price Catalogue will be available to pick up along with offers on Pallet Deals and promotional offers on some on the new products to kick start the season.