Dobbies Garden Centres welcome elho in store
Company: elho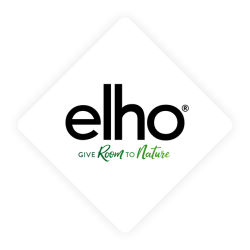 The UK's largest garden centre operator, Dobbies, has welcomed elho branded store concepts into garden centres nationwide. The elho collection of indoor, outdoor and grow your own pots and planters is already experiencing strong sales - including the best-selling Corsica Easy Hanger and the new Vibia collection.
"We have been really impressed with elho's excellent in store displays and their message of sustainability," said Marcus Eyles, Horticultural Director at Dobbies Garden Centres. "That's why we've made significant investment into partnering with elho to create a fantastic offering of their products for our customers.
"The investment is already seeing dividends. Sales of elho products increased by 168% in the first 16 weeks of 2019, compared to 2018. And for grow your own in particular, the point of sale supported stands and displays have performed extremely well."
When launching in store, elho delivers a bespoke concept that's based on the individual garden centre's customer demographics and the ranges stocked. From design to delivery, elho manages the whole process. Stores also receive strong lifestyle branding to help attract customers and inspire them instore.
David Nicholson, elho Sales Manager UK & Ireland, said, "We believe - and sales prove - that customers want to be inspired. We attract them with beautiful displays and inspire them with lifestyle imagery. Working with Dobbies Garden Centres, we have created a great customer experience from start to finish."
All elho products are made from sustainable materials using 100% wind energy. Pots are frost resistant and metal components are weather proof, so they last a long time. Providing modern, flexible and practical solutions for every day plant care, that appeal to a wide range of customers.
Dobbies are the latest to join a growing base of elho stockists. The elho collection is also available online.
W: www.elho.com F: www.facebook.com/elho