Desch successfully invests in circular brands
Company: Desch Plantpak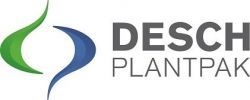 Desch itself calls it 'the new sustainability standard'. The plastic pots for the horticultural sector of the young, forward-looking brands Recover® and D-Tect®Plus are not only made from recycled plastic, they are also in turn recyclable. Both are also fully Cyclos-HTP certified.
Desch introduced the Recover® brand in 2019, followed by D-Tect®Plus in the spring. German testing institute Cyclos-HTP has certified both brands. They can be detected by near-infrared (NIR) technology, which means they can be efficiently separated from other waste during the processing of plastic waste. The pots can then be easily recycled into new plastic products, making the new sustainability standard a reality.
Recover® pots are made from plastic consumer waste. D-Tect®Plus products are made from post-industrial recyclate: plastic waste generated by other plastic processing companies.
The production lines at Desch are running at full speed for both brands. The Recover® thermoform pots are now available in 6 colours, while the pots from D-Tect®Plus are being made in no less than 14 colours. Still more colours will be added.
The new sustainability standard is also being extended to other Desch products. PS plant trays are increasingly being made from Recover® in grey, so this product can be completely circular too. Recover® is also made at the IPP and Epla factories. The decorative injection-moulded flowerpots from Epla are available in Recover® quality, in no less than 20 attractive colours. This means a powerful new ingredient is added to the benefits Epla give to plants: sustainability.
Desch has been striving to create sustainable products ever since the company was founded. The first lightweight thermoform flowerpots, which were placed on the market to replace the heavier injection-mould pots, were made from waste generated by plastic processing companies. Even back then, the bases of these light pots already had a sophisticated design for optimal growth of roots and plants. They were produced in a way that allowed them to be processed automatically at the grower without any problems.
Desch has compiled a booklet that looks at Recover® and D-Tect®Plus in more detail. The booklet can be viewed online at www.desch.nl/en/catalogue/The-new-sustainable-standard or sent on request.