Bloomin Amazing introduce Rich Planting Stuff
Company: Bloomin Amazing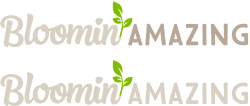 Bloomin AmazingTM has proven to be a huge success in garden centres since launch in 2018, with sales of the award-winning product growing by more than 450% in 2020. The company has now developed a new product for gardeners planting new shrubs, trees and roses. Bloomin Amazing Rich Planting Stuff is a convenient 50 litre size and is packed in a new, unique and completely biodegradable bag.
Bloomin Amazing reports a wealth of consumer feedback over the past 2 years which alerted them to some of the additional benefits of using their unique product as a no-dig mulch. Gardeners report much less slug damage and, when blended with soil or multipurpose compost, healthier vegetables with higher yields. Many gardeners also asked how best to use the product when planting up new shrubs, roses, trees and evergreens as well as herbaceous and summer bedding. That's been one of the principle drivers behind the development of Bloomin Amazing Rich Planting Stuff.
The 50 litre size has been chosen to be lighter and easy to manage and contains enough Bloomin Amazing to plant up and mulch the average trolley full of plants. Merchandised adjacent to specimen plants, it presents a compelling add-on sale thanks to the proposition to 'successfully establish all new plants'.
But the most innovative aspect of the new product is the packaging. Seeking to match their packaging sustainability with that of the product itself, the team at Bloomin Amazing have sought an alternative to conventional plastic film. Whilst most growing media packaging is fully recyclable, there is a lack of effective recycling facilities and infrastructure in the UK for this type of plastic, which means it often ends up being incinerated or in landfill.
Working with their film suppliers, Bloomin Amazing have identified a special additive which makes their new bags 100% biodegradable. Importantly, the new additive does not leave any microplastics, but results in the complete biotransformation of the plastic into water and carbon dioxide. And the additive is chemically programmed to begin breaking down the plastic only after a fixed period and when in contact with air, water and moisture.
What this effectively means is that the bags look, feel and behave as normal bags and can go through normal recycling where it is available. However, if the bag is discarded into the environment it will fully decompose harmlessly and cannot end up polluting the countryside or ocean.
Nick Finding, Managing Director said "We have always sought a truly sustainable alternative to plastic film in which to package our products. The real challenge has been to find something that is genuinely degradable but will not contaminate recycling waste streams – which is a problem with some of the compostable films. We believe this material presents the best alternative – because it can be treated as an entirely conventional plastic in normal household waste streams, but should it escape into the environment, or ultimately into the ocean, or end up in landfill, we are confident that it won't be there to pollute the environment in the future."
The Cycle+ technology is proven in rigid plastics where it has been successfully deployed in disposable coffee cups, takeaway food containers and yoghurt pots. But Bloomin Amazing, in partnership with their bag manufacturers and film producers, are pioneers of its' use in flexible plastic packaging.
Bloomin AmazingTM Soil Enricher is available in 70 litre bags with a suggested retail price of £6.99
Bloomin AmazingTM Rich Planting Stuff is available in 50 litre bags with a suggested retail price of £5.99
To find out more about Bloomin AmazingTM go to www.bloominamazing.com or e-mail Nick at nfinding@bloominamazing.com or call head office to speak to us on 01305 889525