Artevasi announce roadshows for 2020/21 season
Company: Artevasi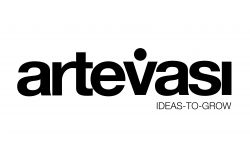 Leading European producer of plant solutions Artevasi are excited to announce a trio of roadshows to show off the new ways, new opportunities and their new ranges for the 2020/21 season.
The three shows, held in large covid-19 safe hotel facilities, will allow Artevasi to show UK retailers their sustainable, best-selling plastic and ceramic ranges, plus the great pre-season promotions available to them.
"All at Artevasi are really excited to invite and show retailers our quality, sustainable ranges that have seen fantastic sell through" says James Brindle, Artevasi's UK Director.
"Artevasi, like most, tried and succeeded to support the UK retailers with their supply through 2020" James says "and so this was the next obvious step to support UK Garden retail. Our plastic and indoor ceramic ranges are proved to be perfect for the UK, and coupled with the best merchandising options, its a real opportunity for the UK to look at these hugely important categories in a new way."
Artevasi are at the:
Crowne Plaza Gatwick - 22nd, 23rd and 24th September
Crowne Plaza Gerrards – 29th, 30th, and 1st October
Storthes Hall, Huddersfield – 6th, 7th and 8th October
Bookings are already being taken at each, with timed slots agreed so all is safe. Please contact your local Artevasi agent for more information and booking times available.
We look forward to seeing you there!