Anyone can grow their own with Elho
Company: Elho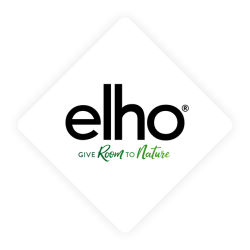 Elho is on a mission to bring more nature into people's daily lives, particularly those who live in urban areas. The award-winning Flower Bridge Grow House does just that by making grow your own available to everyone. Now even more of your customers can cultivate their own vegetables, fruit and herbs on even the tiniest balcony.
The Flower Bridge fits quickly and easily over any balcony railing. Practical grips securely attach the Grow House, so there's no chance of it blowing away. Ventilation rotasliders help find the perfect cultivation climate by regulating temperature and airflow. And a specially developed sun filter protects delicate plants, seedlings and cuttings from harsh UV rays.
Join Elho and help shoppers connect with nature. Your customers will be proudly serving up fresh tomatoes, radishes or strawberries from their own balcony vegetable garden. Much to the amazement of their dinner guests!
Green Basics Flower Bridge Grow House

Grow House
Diameter: 55cm x 30cm
Height: 17.5cm
Colours: transparent
Flower Bridge
Diameter: 55cm x 29cm
Height: 22.6cm
Colours: leaf green, living black, cotton white, mild terra, cherry, lime green
RRP for Flower Bridge and Grow House £19.99


Elho are the proud winners of both a New Product Award and a Consumers Choice Award at Glee 2017 for the Green Basics Flower Bridge Grow House.
More info:
David Nicholson. T: 07910 212155. E: david.nicholson@elho.nl
W: www.elho.com