'A-peel' to everyone on Potato Day with Elho
Company: Elho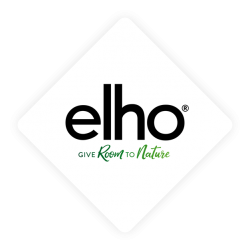 The humble spud takes centre stage in January and February when Potato Days are celebrated across the country. It's the perfect time to encourage your customers to stock up on seed potatoes ready for Spring planting. With the Green Basics Potato Pot even more people can boil, mash and bake this versatile vegetable straight from their own garden. The Potato Pot makes it possible to cultivate potatoes on a small scale, from even the tiniest balcony or patio, and is a fun way to get young gardeners involved.
The Potato Pot has a clever inner and outer pot design. Place the seed potatoes in the inner pot and follow their progress by occasionally lifting the pot and checking the crop. When they are ready, harvest what's needed and allow the plant to keep on growing throughout the season. The outer pot keeps fungus and diseases at bay, has drainage holes in the bottom, is UV resistant and retains its colour in full sunlight.
Inspire your customers beyond the simple tuber with the Green Basics Moveable Garden - a garden on wheels suitable for many types of vegetables and fruits. Even heavyweights such as pumpkin or aubergine are possible. With integrated wheels, it's easy to move plants into the sunlight or temporarily out of the way.
By combining the Moveable Garden with a Green Basics Grow House, it's possible to create perfect cultivation conditions.

Handy rotasliders help to regulate air circulation and temperature, and the lid protects seeds and young plants from pests. Specially developed UV filters also protect plants from harsh UV rays.
Green Basics Potato Pot
Diameter: 32.3m
Height: 25.7cm
Capacity: 13ltr
RRP: £10.99
Colours: living black
Green Basics Moveable Garden
Diameter: 77cmx58cm
Height: 29cm
Capacity: 95ltr
RRP: £44.99
Colours: living black, leaf green, lime green
Green Basics Grow House Super XXL
Diameter: 75cmx57cm
Height: 22.3cm
RRP: £28.34
Colours: transparent

The Green Basics range from Elho is a highly functional product line that contains recycled plastics in beautiful designs. Supported by easy shop floor presentations, with new colours and innovations every year.
Find out about Potato Day events near you:
More info:
David Nicholson.
T: 07910 212155. E: david.nicholson@elho.nl
W: www.elho.com
F: www.facebook.com/elho