Company: Durston Garden Products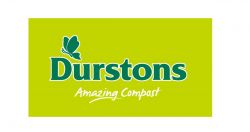 Durston Garden Products has been working flat-out since Lockdown to ensure it meets the needs of all its customers new and old, but whilst its sales has grown significantly over the past few months the company is only too aware that this is not the 'new normal' which everyone is referring to, but simply - a moment in time.
"Whoever would have believed that our industry would have been in such demand a year ago", says company spokesman Dan Durston. "And yes, whilst lockdown has led to an estimated one million new gardeners, which may have boosted our sales in the short term, no one really knows what the future holds, which is why here at Durstons we are taking nothing for granted but simply preparing ourselves for whatever these crazy times throw at us next."
At this years (virtual) GLEE, Durstons will once again be showcasing its extensive range of composts and will continue to offer its unique, tailor made packages which have become so popular with independent garden centres and retailers alike. By mixing and matching product, it means that stockists don't need to stockpile large volumes of the same items, which can so often lie around on shop floors for weeks/months on end, but can instead choose exactly what they want, and have it delivered when they want it.
The company produces all of its composts here in the UK, and with the Brexit deadline looming ever closer and the deal with Europe still in huge disarray, you can start to appreciate why so many retailers are choosing Durstons as their preferred supplier.
Its prices are extremely competitive and its reputation for supplying a consistently high grade of compost speaks volumes.
So, if your still looking for a new compost supplier for next season or maybe you just need a back-up-supplier for when things sometimes go wrong, then give Durstons a call: 01458 442688.