Smart investment in Supply Chain
Company: Smart Garden Products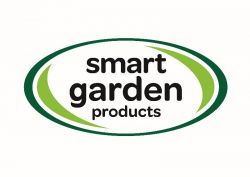 Behind every successful operation is a buzzing Supply Chain department, managing the complex supplier relationships and logistics required to ensure our stock levels and customers shelves are kept replenished all year round. Forecasting stock demand is a perennial challenge, especially with the vagaries of the weather!
As the product ranges from Smart keep on increasing dynamically year on year, further investment has been made to ensure that our supply chain runs as smoothly as possible. Smart has also invested in additional specialist software to help with demand planning.
Pictured are Supply Chain Manager Simon Barry who heads up the team, with support from Stuart Holley; Pippa Peart, a recent starter providing general support for the team; along with Sarah Dunn, an experienced Supply Chain Co-ordinator, has been with the company for over 5 years.
Jonathan Stobart, Managing Director of Smart Garden Products says of the recent expansion "As we continue to grow the business at such a rapid pace, it's vital that we keep investing in our teams and infrastructure. The Supply Chain team are doing a fantastic job of keeping our new warehouse well stocked and ever ready to supply our retail partners".
To find out more about Smart Garden's market leading product offering please visit www.sgpuk.com