BALI partners with Capel Manor College to launch Landscape Construction Diploma
Company: BALI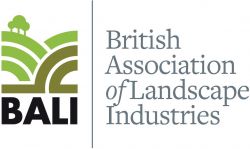 BALI, through its nationwide GoLandscape initiative, has supported BALI Training Provider member Capel Manor College in developing and launching a brand new Advanced Diploma in Landscape Construction (Level 3).
Endorsed by employers within the industry, a crucial element of this new Diploma, the course offers a unique opportunity for students to develop both technical and business skills. Capel Manor College developed the course based on the recent GoLandscape skills survey that was circulated to all BALI members earlier this year.
The course has been designed based on that feedback, with input directly from landscape businesses, many of whom are BALI members. The course will also incorporate the BALI Chalk Fund sponsored additional tickets.
Modules on the course will include living walls, water management/SUDS, surveying and construction drawings, business practice and project management, paving, timber and brickwork, water features and the use of plants in landscaping schemes and show garden builds.
A block of work experience, which forms part of the course, is also being supported by BALI members who have agreed to provide placements.
The Diploma will be taught at Capel Manor College's Enfield campus and can be studied on a full or part-time basis with an optional unit selection. Successful completion of this course will enable students to begin a career in landscape construction or progress to a degree level course.
Details on the course can be found on Capel's website here. The first course starts w/c 10 September but Capel Manor College have confirmed that they will still accept entries at this stage.