British garden product suppliers return to National Hardware Show following successes in 2018
Company: Gardenex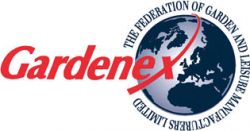 The UK export federation Gardenex is organising the British group/pavilion at the 2019 National Hardware Show (NHS) in Las Vegas from 7 to 9 May 2019. It is the 23rd occasion that the federation has organised a group of British exhibitors at the major North American trade show.
The UK companies will be exhibiting in a prime location in the Lawn and Garden section (North Hall) featuring a UK industry information booth. For eligible SMEs taking part there will be the added advantage of Department for International Trade grants arranged by Gardenex.
Among the exhibitors in 2019 will be VegTrug USA INC (Booth 10329), a regular exhibitor in the British group at the National Hardware Fair for the past 10 years. As a result of last year's NHS, VegTrug added four more major US customers to its growing customer base, which includes leading North American home center retailers, distributors, mail order, e-commerce and TV shopping channels.
VegTrug will be exhibiting several new products for the 2019/20 season to complement the core VegTrug self-contained raised planter range. New items include Wi-Fi solar lighting and a Grow Care Garden smart sensor that has been designed to be used in a VegTrug raised bed or outside pot. The unit connects via Bluetooth to a smart device in order to provide information on soil moisture, fertility level, temperature and light intensity. Other additions to the range are vegetable trellis towers, grow panels, a wooden barrel collection, metal rose arches and a Bee Bar VegTrug accessory that will attract bees to help pollinate produce that is being grown in a VegTrug.
Four other exhibitors are returning to the NHS this year following their successful participation at NHS in 2018. They are Hangout Pod, Home to Garden, Spear & Jackson and STV International Ltd.
Hangout Pod (Booth 12859) is showing its circular hanging hammock bed, which can accommodate two adults or up to five children. It is complete with a metal tripod stand, enabling the bed to be situated in any level ground location. Conical in shape once hung, the open design allows its user to enjoy comfortably all of the surroundings while experiencing the relaxing sensation of floating just above the ground. Set up simply within ten minutes, the Hangout Pod can be used either with the stand or detached and hung directly from a suitable tree, beam or alternative structure. Both the bed and stand can also be conveniently packed into small carry bags for easy transportation.
Home to Garden Ltd (Booth 10335) is a successful garden decor company, and will be exhibiting its handcrafted art solar glass jellyfish wind chime that will add a beautiful touch to any garden or indoor space. The hand blown glass bowl is light blue in color with a hint of dazzling green at the top and it produces a stunning effect when it catches the light during the day or when it lights up at night. Four hand-crafted tentacles are accommodated within the chime. Artfully shaped and colored, the tentacles emit a beautiful sound when caught by the wind. Made from recycled glass, the handmade wind chime is frost proof and is supported by a high quality hanging cable and supplied with a stainless-steel hook for hanging.
Long-established garden and agricultural tool manufacturer, Spear & Jackson (Booth 10432) will be launching a comprehensive range of agricultural and plantation tools to run alongside its traditional range of garden tools. Spear & Jackson tools now encompass the home and commercial gardener as well as the farming and plantation commercial enterprises.
STV International Ltd (Booth 10434) will be displaying its Big Cheese brand that is already delivering effective control of mice and rats in millions of households worldwide. The Big Cheese range of products is designed for home use and have been tested and proven so that stockists can be sure they are supplying their customers with the most effective solutions to their pest problems. Customer satisfaction with The Big Cheese products consistently brings users back to store and drives repeat purchases.
Two other British companies will be exhibiting at NHS for the first time. They are Greanbase Ltd and Grow Sow Simple.
Greanbase Ltd (Booth 10337) will be showing its Wheelbarrow Booster that was designed by a landscape gardener to help save energy by reducing the number of wheelbarrow trips. The booster is an innovative garden accessory that fits onto most gardener and builder wheelbarrows and increases the carrying capacity of leaves, grass or garden debris by up to 300 per cent. It is produced from flexible UV stabilised material that is easily wiped clean and can be folded away when not in use.
Grow Sow Simple (Booth 10331) will be exhibiting an innovative range of grow-your-own products that make seed growing incredibly easy and accessible for all ages and abilities.
The range includes: SeedCell® an innovative seed pod for novice gardeners; all-in-one Micro-Grow superfood growing kits that are perfect for kitchen gardeners; and Build & Grow three-dimensional puzzles, which comprise well-designed and easy-to-build dioramas containing an in-built garden in each set. The puzzles provide an engaging pastime for children and at the same time are educational.
Gardenex (Booth 10333) is the UK Federation of Garden & Leisure Manufacturers. The federation is representing the UK garden and leisure industry with its British industry information booth at the show. The Gardenex team will be assisting the British exhibitors on site and offering a free-of-charge UK garden and leisure product sourcing service to overseas buyers. Since its formation 57 years ago, the Federation has built close contacts within the North American market and looks forward to greeting established contacts as well as meeting new potential buyers of British gardening and leisure products.
NHS information for UK editors
The US market is by far the largest international market for garden products and the Lawn & Garden sector of NHS occupies the whole of the North Hall of the Las Vegas Convention Center, where the British pavilion is located.
The show attracts a diverse audience of home centre and garden centre chains, hardware stores, mail order and e-commerce companies, distributors as well as many other retail outlets offering lawn and garden products. Visitors to the show are from North America and from countries around the world.
Companies wishing to learn more about the comprehensive range of services offered by Gardenex to British exporters of garden and leisure products should contact Gardenex (The Federation of Garden and Leisure Manufacturers Ltd), the trade association that works on behalf of British companies to help its members increase sales worldwide. Telephone:
+44 (0) 1959 565 995; fax: +44 (0) 1959 565 885; e-mail: info@gardenex.com or visit the Gardenex website on www.gardenex.com