British garden and leisure product exhibitors choose Spoga+gafa to launch latest innovations
Company: Gardenex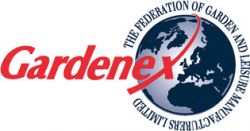 spoga+gafa 2018 has been chosen as the launch pad for an exciting array of innovative British products covering many sectors of the garden and leisure industry.
Buyers need look no further than the British pavilion and other UK stands at the show to find the latest designs in garden machinery and tools, garden care, grow your own, outdoor living, solar energy products, wildlife care, irrigation equipment, garden buildings, home and garden gifts and garden pest control.
Four of the exhibitors, Coffee Logs, Delivita, Delivita Catering Limited and Primus-A Perry Brand, are exhibiting for the first time at spoga+gafa. In addition to promoting its pizza oven in Hall 7.1, Delivita's sister company, Delivita Catering Limited has an outdoor stand (Outdoor 6/7, Stand 22) promoting a franchise opportunity for its company's pizza oven and ready-made dough. Demonstrations will show both the efficiency of the ovens and their versatility by mounting them inside a Smart car and a horsebox and onto a bicycle.
The British group has been organised by Gardenex, the export federation that has taken a group of British exhibitors to spoga+gafa for over 40 years. The Federation's multi-lingual team will be manning a British information stand and will be on hand to help visiting buyers wishing to source garden, leisure or pet products from the UK.
The British exhibitors are as follows:
ALM Manufacturing (Hall 6.1, Stand D50) manufactures a wide range of consumable parts for garden power machinery, and is launching a number of new products at Spoga+gafa. These include a new range of premium oils, greenhouse clips and window vents, spool and cover kits and a water butt tap.
Coffee Logs (Hall 7.1, Stand D68) is exhibiting its eco briquettes that are produced from recycled coffee grounds. Created by bio-bean limited at its pioneering coffee recycling factory in Cambridgeshire, the biofuel briquettes are ideal for stoves, woodburners and open fires. Catwatch by Concept Research Ltd (Hall 9.1, Stand D34) has been manufacturing quality ultrasonic animal deterrents in the UK for over 25 years. The company's products deter marders, cats, foxes, mice and other pests from gardens and homes.
Delivita (Hall 7.1, Stand E66) is exhibiting its table-top wood-fired ovens that are ideal for outdoor kitchens. The award-winning Delivita oven is one of the lightest, traditional clay, wood-fired ovens on the market and is handmade in Britain
Gardeco (Hall 7.1, Stand B34) is exhibiting its new range of outdoor cooking and pizza ovens, a table top pizza oven, a 5-year guarantee range and a 'grey' fashionable range. The company also produces fire pits and chimeneas.
Gardenex (Hall 9.1, Stand D30) is The Federation of Garden & Leisure Manufacturers Ltd, the UK export trade association that brings together UK suppliers and international buyers. Gardenex provides a free supplier and product sourcing service for international buyers, and its sister division, PetQuip, offers similar services in the petcare product sector
Gardman (Hall 9.1, Stand B28 / C29) is exhibiting an exciting range of new products. On show is a range of furniture covers featuring premium and standard ranges and a selection of modular furniture covers.
G Plants Ltd (Hall 9.1, Stand E31) is showing a new range of products called Bee Friends that has been designed to encourage wildlife such as butterflies, bees and birds into gardens.
Haws Watering Cans (Hall 9.1, Stand C32) is renowned in the UK and overseas markets for its British-made quality metal and plastic indoor and outdoor watering cans.
Hydrogarden (Hall 9.1, Stand D34a) is exhibiting its professionally designed hydroponic products and consumables, including its latest innovation, Home Hydro, which is a modular, kitchen counter system designed to help grow perfect leafy greens all year round.
Irrigatia (Hall 6.1, Stand D41a) manufactures a range of weather responsive solar automatic watering systems. On show for the first time is a new Tank Series range consisting of three models – the SOL-C60, SOL-C120 and SOL-C180.
Kent & Stowe (Hall 9.1, Stand E33) has created a full garden hand tool range that has a garden tool for everyone. The tools extend from a new Kids range through to Garden Life, a lighter and easier to use tools range and a selection of traditional digging and cultivating tools.
Pet Rebellion Ltd (Hall 9.1, Stand D33) is exhibiting a new version of the Car Seat Carpet that is now made with a new super absorbent pile. Designed to fit almost every car seat, this award winning carpet prevents car seats from getting soiled, scratched and odours from forming on the interior.
Primus – A Perry Brand (Hall 9.1, Stand D31) is showing a carefully selected range of handcrafted gifts for the home and garden. New additions to the company's popular Flower Stakes and Garden Art are being launched at Spoga+gafa.
ProQ BBQ Smokers (Hall 8.1, Stand E1) is showing its premium barbecue smokers and accessories. A new innovation for 2018 is a BBQ Water Smoker. There is also a new Cold Smoking Cabinet that is ideal for use in the home to create delicious cold smoked foods such as salmon, cheese, salt, butter and garlic
Smart Garden Products (Hall 9.1, Stand D16) produces a wide range of leading solar lighting and garden décor and is using Spoga+gafa to launch more products than ever before.
Smartedge (Hall 9.1, Stand D36a) is exhibiting its structural lawn edging system that is manufactured in the UK from high strength polypropylene.
STV International Ltd (Hall 6.1, Stand B40) is a specialist home and garden pest control product supplier, and is launching a new-look to the 'The Big Cheese Ultra Power' range.
Trimetals Ltd (Hall 6.1, Stand A43) has added more sizes to its Guardian range of superior quality garden sheds. The sheds are ideal for general garden use, providing storage for tools, ladders, sports equipment etc.
Useful & Practical Ideas (Passage 4-5, Stand A58) is a supplier of British-designed and innovative garden products. Its latest products to be launched at Spoga+gafa are Plantpal watering globes for house plants and chambers for outdoor plant pots.
VegTrug Ltd (Hall 9.1, Stand D21) is the designer and manufacturer of the original, iconic raised bed planter. Being launched at Spoga+gafa is a new Grow Care system that is an all-in-one solution for tracking sunlight, moisture, temperature and soil fertility to aid the growing of perfect plants.
Vitavia (Hall 6.1, Stand A34/B35) is a manufacturer of quality hobby greenhouses and in keeping with its continual program of development the company will be displaying six large greenhouses and garden rooms.
Waspinator (Hall 9.1, Stand D36) is displaying its award-winning best selling wasp repellent.
A new free standing display unit is now available with all export orders and is supplied complete with free samples to enable customers to inspect the product.
Worth Gardening/Garland Products Ltd (Hall 9.1, Stand C30) has extended its range of practical and innovative gardening products, which now comprises over 900 items. Forty new products are being launched at Spoga+gafa and include a brand new range of Super Tough covers, designed specifically for use with outdoor rattan furniture.
Yardmaster International (Hall 6.1, Stand E42) is showing its new HighLight metal shed which the company has developed with functionality and contemporary aesthetic in mind
For further information on the British exhibitors or Gardenex, the trade association that works on behalf of British companies to help them increase sales worldwide,
telephone: +44 (0) 44 1959 565995 or fax: +44 (0) 1959 565885
Email: info@gardenex.com or visit the Gardenex website on www.gardenex.com