Van Hage commissioned Smiemans to completely renovate Great Amwell
Company: Smiemans Projecten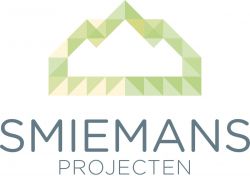 The 30 year old garden centre at Great Amwell in Ware will be completely renovated by Smiemans Projecten. More than 3,000m2 of the flagship store for Van Hage will get a new roof and air vents.
In addition to renovating the roof and air vents, the entire roof screening installation will also be replaced. A computer system will also be installed to optimize the internal climate, controlling the roof vents, shading and heating systems.
Garden centre remains open during renovation
CEO John Carver of Van Hage Garden Centres is tackling the renovation energetically. The garden centre will continue to trade from Ware (UK) during the renovation, with minimal disruption to their customers. The first phase of this renovation will take place this summer. The second part of the roof will be replaced in January.