Garden Connect launches new webshop Provender Nurseries
Company: Garden Connect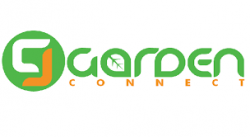 Garden Connect has renewed the webshop of wholesaler Provender Nurseries. Provender has an 18-acre site in Kent and is working solely for wholesale customers. Garden Connect has built a new webshop for trade customers to place orders. The new webshop is integrated with the TopSys-IT ERP system.

Provender Nurseries has been using a webshop for years: "We're growing fast and our customers really like to have all the information about availability, our stock range and pricing, available 24/7. Our previous webshop was outdated and not integrated with our TopSys ERP so it was a time-consuming process to update it." explains MD Richard McKenna.

Strict trade only webshop
"We contacted Garden Connect and discussed our requirements. That went well and in conjunction with TopSys, they created a strict trade only webshop. We can set up credit checks per customer and after logging in, landscapers can setup plant lists for their clients. A very easy and sophisticated system."

TopSys webshop integration
Sjors Hemmen, business developer at Garden Connect: "The TopSys integration was again bespoke development. For us, this is the 35th successful integration we've made with a third party system. Working with TopSys has been an absolute pleasure and we are very happy to help Provender Nurseries to make their next step forward. A forward thinking nursery like Provender should have a webshop matching its ambitions."

Visit www.provendernurseries.co.uk and www.gardenconnect.com for more information.