Retail plant nursery with house for sale, Lancashire.
Company: Alexander Mackie Associates Ltd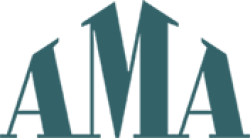 For sale: Retail plant nursery with 4 bedroom detached house in Lancashire.

Freehold circa 1.3 acres (0.526 hectares).

Located close to two major motorways and a large population area.

Same ownership for over 15 years.

Total covered retail sales area circa 746 sq. m. (8,030 sq. ft.).

Planning consent previously granted but now lapsed for: 1) The erection of a single storey building to form a coffee shop (class A3). 2) For the erection of a canopy over part of the existing sales area. 3) For the creation of a patio area to form an external seating area and 4) For the creation of additional car parking spaces to the front.

A lawful use certificate has previously been granted for the use of the site as a garden centre.

Profitable business with turnover of £187,423.00 for Y.E. 31st March 2019.

The site requires some refurbishment to enhance its appearance.

EPC Ratings = Nursery: 'D' and House: 'D'

We are seeking a Guide Price of £450,000.00 including the stock.

To request a comprehensive sales information brochure; please reply to this advert or contact Alexander Mackie Associates Ltd. directly on telephone 01732 522222 or via e-mail at info@alexandermackie.co.uk quoting reference number 9236GC.
www.alexandermackie.co.uk/property/view/lancashire-9236gc