New Waterside Garden Centre to be built - available leasehold or freehold
Company: Quinton Edwards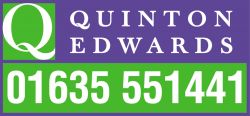 Superb garden centre opportunity - our clients are offering a garden centre of circa 25,300 sq.ft. which will form part of a larger retail and leisure complex.
The new garden centre will include a café and terraces, with the retail and leisure hub having a second restaurant also with a terrace, an Ice Cream Farm, further retail units and a 60 bedroom hotel.
Our clients are prepared to build a bespoke garden centre to include heating, lighting, kitchens, WC accommodation etc. to a tenants specification and then either let it on a new fully repairing and insuring lease with terms to be agreed or sell the freehold.

Our Ref: 0233
Please contact Quinton Edwards on
01635 551441 for further information.