AMES UK celebrating success and focussing on the future
Company: AMES UK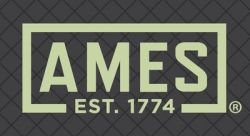 Following their first full season in the UK market, the recently formed AMES UK group are already celebrating significant progress. Integration of the Sales & Marketing operations of Kelkay, La Hacienda and Woodshaw is complete, allowing the team to focus on their goal to bring a fully joined-up service to their customers.
Exciting brand developments feature strongly in plans for 2020 with a significant extension to the brand license agreement with RHS into Wooden Garden Structures, Water Features and Bird Tables. There's a new collection of colourful expanded clay granules under the Hydro Stones brand as well as a new and exciting expansion into the decorative pot category with the launch of Plant Avenue.
Innovation in the product development team at La Hacienda has helped to drive consumer engagement with exciting new materials and designs that respond to the wider trends in outdoor living. GLEE will see them launch a completely new range of contemporary clay chimeneas to re-invigorate the sector as well as new brands to enhance their new ranges of décor, lanterns and mirrors
La Hacienda, Woodshaw, Kelkay and Easy Fountain will be all together at GLEE 2019 in the centre of Hall 6 where each of the AMES UK brands will have its own dedicated display space. Antony Harker, AMES UK Managing Director is keen to emphasise that the principle of demonstrating how product categories can be merchandised effectively and most profitably in garden centres remains the main objective. "So, our customers can expect to see great merchandising solutions designed to fit garden centre environments, as well as hundreds of exciting new products. It's really a question of taking the best elements of what we do and replicating it effectively across new categories and new brands. And when you pull them together the overall effect is so much stronger!"
The whole family of AMES UK brands will be together in the centre of Hall 6.
For more information:
sales@kelkay.co.uk or tel. 01405 869333
sales@lahacienda.co.uk or tel. 01285 762060