New garden tools, growing accessories, garden decor, leisure products and pest control items to be launched by UK exhibitors at NHS
Company: Gardenex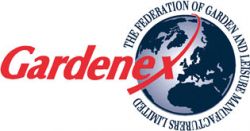 The UK export federation Gardenex is organising the British pavilion at the 2018 National Hardware Show (NHS) in Las Vegas from 8 to 10 May 2018. It is the 22nd occasion that the federation has organised a group of British exhibitors at the major North American trade show.
The UK companies will be exhibiting in a prime location in the Lawn and Garden section (North Hall) and all of the exhibitors will be showing products that are new to the North American market.
In addition to supporting the product suppliers at the show, Gardenex will be offering a free-of-charge UK garden product sourcing service for the benefit of overseas buyers.
Numerous new products and enhancements to its comprehensive ranges of garden tools are to be shown by Spear & Jackson (Booth 10432). New items for 2018 include fixed blade pruning saws, soft feel mini snips, precision snips, an 'every day essentials' three-piece scissors set and mini hand tools for indoor plant care.
VegTrug (Booth 10329) has chosen the National Hardware Show to launch additions to its growing accessories. To complement its original self-contained raised planter, VegTrug is introducing a nursery four-tier greenhouse, Windsor 'choose & use' plant supports, towers and grow panels and a tomato greenhouse. There is also a new Bee Bar that is designed to fit within the leg structure of the VegTrug.
Garden decor company, Home2Garden (Booth 10335) is showing a range of new designs with the focus on solar lighting and 3D solar lights. These items are brand new to the US market and have already received a highly positive welcome across Europe.
Gardenex (Booth 10333) is the UK Federation of British Garden & Leisure Manufacturers. The federation is representing the UK garden and leisure industry with its British information stand at the show. The Gardenex team will be assisting the British exhibitors on site and offering a free-of-charge UK garden and leisure product sourcing service to overseas buyers.
Hangout Pod (Booth 10337) is showing its newly released Hangout Pod circular hammock. Conical in shape once hung, the open design allows its user to enjoy comfortably all of the surroundings while experiencing the relaxing sensation of floating just above the ground.
STV Pest Control (Booth 10434) is showing its Fresh Baited Rat Trap that has proven to be extremely effective in catching rats. It has a powerful spring mechanism, a sleeved block for easy cleaning and is suitable for indoor and outdoor use.
Another British company exhibiting at the show, The Firepod Ltd (Booth 10136) is showing its ultra-portable retro style stone baked pizza oven that is perfect for use at home, on the beach or when camping or boating.
Haxnicks International is exhibiting on the booth of its distributor TDI Brands (Booth 10129) and is displaying its new Haxnicks Easy Table Garden that is designed to make growing vegetables and herbs both simple and enjoyable.
Companies wishing to learn more about the comprehensive range of services offered by Gardenex to British exporters of garden and leisure products should contact Gardenex (The Federation of Garden and Leisure Manufacturers Ltd), the trade association that works on behalf of British companies to help its members increase sales worldwide. Telephone:
+44 (0) 1959 565 995; fax: +44 (0) 1959 565 885; e-mail: info@gardenex.com or visit the Gardenex website on www.gardenex.com