Company: GIMA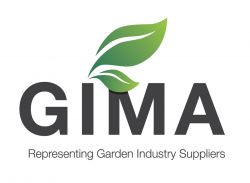 GIMA is pleased to confirm the next Buyer Connect session will take place on 29th May and features buyers from Crocus, Wayfair & Haskins Garden Centres.

This speed networking event allows potential suppliers to meet with key garden retailers in timed 20-minute appointment sessions.

Crocus:

As well as sourcing products for their own Crocus website, the crocus team also work with their affiliates at the RHS, Waitrose and Next - and run their websites, buy, range and price for each of these and distribute to customers directly from their warehouse and Head office in Windlesham for all brands. In terms of categories they focus on Core Garden/Gardeners' Gift.

They are interested in suppliers of any of the following product categories: Pots & containers / Garden tools / Obelisks & arches / Plant support / Mulch /
Feed & weed / Potting & propagation / Gifts for the garden-gardener / Irrigation / Garden clothing and footwear / Raised beds / Water butts / Wildlife, Garden tidy / Hanging Baskets / Screening / Cold frames and grow houses /Pest control / Storage /
Plant protection / Bird-care / Cloches, Compost & composting products.

They do not sell anything over 10kg on compost, or sell landscaping, so do not want to see anything on those categories.

Haskins Garden Centres:

Haskins operates 4 of the largest destination garden centres in the country and has ambitious plans to expand further over the next few years.

The team from Haskins are interested in meeting potential suppliers of the following products: Garden Furniture / BBQs / Garden Décor / Garden Lighting / Water Features /
Building materials / Garden lifestyle / Outdoor Pots (non plastic) / Compost / Chemicals / Outdoor plastic pots / Garden sundries – mats / Watering / Propagation / Gardening gloves / Plant support / Hanging baskets etc / Garden tools / Seeds
Lower priority categories include Pets (to feed back to pet buyer) & Bird care (to feedback to bird care buyer).
Wayfair:

As a leading online retailer, Wayfair are interested in meeting any potential suppliers of : garden furniture / structures / sheds / garden décor / garden lighting / summerhouses.

They are not interested in machinery, tools, gloves, seeds, bulbs, fertilisers, chemicals or growing media. Suppliers must be able to process and pack individual orders, support a supplier portal and provide regular inventory updates.

Please note that all the retailers confirmed want to meet with potential new suppliers, and do not expect to meet with any of their existing partners.

Suppliers who are interested in meeting any or all of these retailers should first complete the GIMA Buyer Connect Booking Form followed by the retailer specific Product Information form(s) all available the GIMA Website and return them to info@gima.org.uk by Friday 10th May.


The cost for taking part in the above sessions:

GIMA Members:

£95+VAT for your first meeting, then £25+VAT for any subsequent appointments

Non Members:

£145+VAT for your first meeting, then £35+VAT for any subsequent appointments

Closing Date for Applications: Friday 10th May

Location:

Royal Berkshire Conference Centre (Madejski Stadium), Reading

It is anticipated that there will be a lot of interest in these sessions, so make sure you get your applications in as soon as possible.

Applications will be dealt with on a first come first served basis, and GIMA cannot guarantee appointments for all applicants, particularly if they are received late.

Visit the GIMA website for further information.