Product development and innovation will drive business growth
Company: AMES UK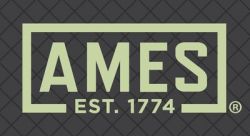 After many months of focus on managing stock availability and coping with unprecedented demand for their core lines, AMES UK is now looking to the future with an exciting programme of new product innovation.
To drive this new engine for growth, Caroline Elliot has recently joined the business in the role of Product Director.
It's only a few weeks since Caroline stepped into her new role, but she's already begun to make an impact on the AMES UK product development strategy for the coming years. The product team has been re- structured with a separate line of reporting to empower the team and focus on unique new product innovation.
Caroline says "I've really hit the ground running and I'm working on three pillars of activity that will build our product development plan for the future. Firstly, it's the power of data and understanding how that can provide insights into the richest seams of opportunity. Secondly, it's building a strong 3-year roadmap that gives the business visibility and allows us to plan our growth strategy. Thirdly, it's building and developing the team of experienced professionals who are the people that will bring the plan to life."
The business plans to put considerable emphasis on expanding their existing category offers with unique product developments. In the short term, there's also range gap filling opportunities too. "Right now, my main priority is season 2022/23 and making sure we are ready for GLEE in June – less than 10 months away!"
Caroline has the skills and experience to deliver on the commitments she's made to the business having spent much of her career in buying, product management and 'go to market' roles in the DIY and building trade. She's also demonstrated she has personal grit and determination in abundance too. During the first lockdown she embarked upon the 'couch to 5k' programme, having never done any running before and is now training every week with an objective of reaching her 10k goal in the next few months.
Paul North, Managing Director AMES UK said "I'm delighted to have persuaded Caroline to join the team; she is exactly the sort of person that we need to deliver our huge product development plan. Her energy levels and planning experience combine to make her a formidable force and we are all looking forward to working closely with her in the coming months and years."