Ferry Breugem joins team Smiemans Projecten
Company: Smiemans Projecten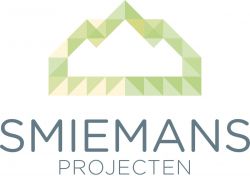 For almost half a century Smiemans Projecten has been a modern and internationally operating family business, which develops and builds many high-profile projects for commercial garden centres and other parties. Distinctive glass constructions for profit and non-profit purposes, from garden centre to exhibition centre, from retail to botanical glasshouses ...

In order to ensure that these projects continue keep their characteristic and innovative way, our team has recently been reinforced with Ferry Breugem.

With Ferry and three additional engineers we can serve our current and future clients even better with their various questions. The markets in which we operate are becoming increasingly complex; with Ferry's knowledge and all his years of experience within the garden centre industry we can be of even better service to you.

In the coming period we will keep you informed of all relevant information. For questions you are more than welcome to contact us.Ferry can be reached at his existing number +31 6 53194354 or via his new e-mail address ferry@smiemansprojecten.com.

We consider this a very positive development for our company and we are sure our customers will benefit from this as well.