Do you remember the GIMA Awards of yesteryear?
Company: GIMA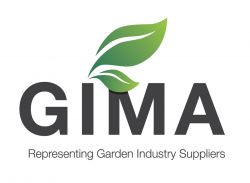 As the annual GIMA Awards get set to celebrate its 40th anniversary in July 2020 the leading trade organisation for garden manufacturers is calling upon the industry to help paint a picture of GIMA Awards of yesteryear.
With 40 glittering events to call upon, GIMA is hoping to hear your stories, anecdotes, memories and, hopefully, photos from any of the award evenings or of your products dating back as far back as 1980.
GIMA Director, Vicky Nuttall said: "To celebrate 40 years of the GIMA Awards we are hoping to create a special report, celebrating previous winners and also providing insight into how garden retailing has evolved over the last four decades. We, of course, need help from the industry to achieve this so we're inviting anyone who remembers a previous GIMA Award to get in touch. We're hoping, in particular, that pictures will assist us in creating a nostalgic timeline, showcasing how products have helped to shape the history of gardening in the UK. We're excited to hear what you might have to share with us!"
If you have any stories to share, were a previous winner or judge, or have any literature or photos from the event please get in touch via info@gima.org.uk