Company: GIMA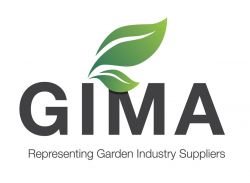 Decco are the UK's leading wholesale distributor of Garden, DIY & Housewares products, servicing a wide range of customers including Garden Centres and High Street DIY stores. Our event provides manufacturers / suppliers the opportunity to present products to the management team responsible for running Decco Home & Garden profit centres around the country. Decco are interested in seeing potential new suppliers or existing suppliers looking to develop a nationwide wholesale distribution route to market. Specifically Decco would be interested in:
All product categories with the exception of growing media
Branded products - not generic or own label
Products complementing their existing offer
Unique or innovative products
Suppliers must have the ability to deliver to all Decco locations, a competitive pricing structure that supports wholesale distribution and a willingness to develop a long-term supply partnership.
A maximum of two people from each supplier company will be allowed to attend.
Further details on Decco
Complete and return the attached form indicating details of the product or range that you are proposing to present. Please also tell us who will be attending and provide a mobile contact number in case of any problems on the day.
We will collate and forward all details to Decco who will decide on the companies that they wish to see.
We will notify you of that decision and the companies selected will be allocated a 20 minute slot to present to the Decco Management team. To offset the cost of the event there will be a charge of £95+VAT for GIMA members and £145+VAT for Non Members which will be payable at that stage.
Once we receive your payment we will confirm your appointment time and send you final details.
The event is being held at: Hilton Manchester Deansgate Hotel (M3 4LQ)
If you would like to take advantage of this opportunity tio present to Decco please send your completed form to
info@gima.org.uk
Closing Date for applications: Friday 21st June, 2019