Wildlife Friendly Gardening Competition spreads its wings with new Innovation Award
Company: The Gardens Group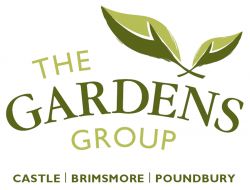 Dorset Wildlife Trust's Wildlife Friendly Gardening Competition, which is sponsored by The Gardens Group, is now open for entry, and this year, there is a new award for gardens where innovation has blossomed. The brand new Innovation Award has been added to the five existing categories, which include Small, Medium and Large gardens, as well as Rented and Community spaces, to shine a spotlight on gardeners using inventive and environmentally friendly means to welcome wildlife into their gardens.
As well as looking for those all-important pollinating plants, habitats and corridors, the judges will also be keeping an eye out for the use of recycled and upcycled materials in gardens to help create wildlife havens, whether turning plastic containers into ponds or using old household items to create bug hotels.
Mike Burks, managing director of The Gardens Group, explains: "The whole idea behind the Innovation Award is to encourage more people to think about alternative ways to help wildlife, even if they have limited outdoor space or aren't gardening experts. It is also a great opportunity for people to reduce their waste and re-use non-biodegradable items that will ultimately end up on landfill or in our oceans. I am really looking forward to seeing what is being implemented in gardens across the county and hope that we can share these innovative ideas and inspire more people to think about their impact on the environment and wildlife."
Wildlife friendly gardeners can enter for free online at www.dorsetwildlifetrust.org.uk. Entry closes on Friday 25 May and an awards ceremony will be held on Thursday 26 July at Castle Gardens in Sherborne.