Thrive forms new partnership with The Pot Company to launch 'Anniversary Planter'
Company: Thrive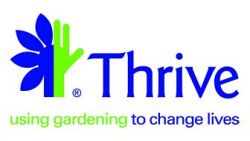 The Pot Company, a leading wholesaler of planters to the Garden Centre industry, have recently announced the launch of The Anniversary Planter designed and developed in association with Thrive.
Thrive is a leading charity in the UK that uses gardening to bring about positive changes in the lives of people living with disabilities or ill health, or who are isolated, disadvantaged or vulnerable.
Using gardening tasks and the garden itself, Thrive horticultural therapists build a set of activities for each gardener to improve their particular health needs, and to work on certain goals they want to achieve.
Last year Thrive worked with over 1,440 client gardeners and in 12 months they will receive almost 3,000 enquiries by phone and email asking for advice and information.
Thrive and The Pot Company have been in talks to collaborate for some time and, as the charity approaches its 40th anniversary, the teams decided a dedicated planter would mark the occasion.
The Anniversary Planter is an oval trough with Thrive's logo in the centre on both sides. It is made from Terracini which is a harder wearing variety of Terracotta and is available in two sizes.
The planter celebrates 40 years of Thrive's work and in recognition of their achievements, The Pot Company is donating 10% of their revenues from sales of the Planter.
Although initially the range consists of the one design, new ideas will be developed by the teams at The Pot Company and Thrive and will be launched throughout 2018 and 2019.
To learn more about Thrive visit www.thrive.org.uk for more information contact Alyson Chorley on alyson.chorley@thrive.org.uk or 0118 988 5688.