Staff to hike and cycle in aid of The Cart Shed charity
Company: Wyevale Nurseries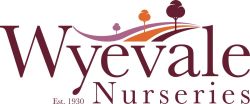 Twenty members of staff from Wyevale Nurseries in Hereford are this month (June, 2019) physically challenging themselves in aid of charity.
On June 22 members of the team will either be hiking 18-miles from Talybont-on-Usk to Llangattock, taking part in an 8-mile walk or a 34-mile cycle in the same area, to raise awareness for The Cart Shed.
Adrian Hoare, Sales Manager, Garden Design/Domestic Landscape at Wyevale Nurseries, explained: "So far, we have 10 members of staff signed up for the 18-mile walk, which we expect to take six hours. This walk will be from Talybont-on-Usk to Llangattock along the Brecon and Monmouth Canal towpath but diverting off to take in a stunning three mile stretch of the River Usk, where it is boulder strewn with some impressive rapids.
"The walk is almost entirely flat but uneven by the river. Nine people are opting for the 8-mile walk, which could take about three hours from Talybont-on-Usk to Llangynidr incorporating the River Usk loop.
"I'm the only person so far to have signed up to the 34-mile cycle, which I expect will take me three hours. I will be cycling along the canal towpath from Brecon to Llangattock and back. This can be extended simply by carrying on along the towpath towards Abergavenny.
"Our aim is to raise awareness for The Cart Shed, which is based in North West Herefordshire. It provides tailored therapeutic support in a woodland setting helping those experiencing an imbalance in their lives to heal, learn new skills, find friendship and a future.
"We hope people in the industry will be able to donate some much-needed funds for the charity."
The Cart Shed provides the opportunity for people to enjoy and understand the natural environment with the benefit of rural skills therapy improving health and wellbeing. The charity work with individuals from all backgrounds, lifting labels and minimising stigma.
Patrick Wrixon, Chairman at The Cart Shed, said: "We're delighted that Adrian and the team at Wyevale Nurseries are supporting our charity in such an active way while enjoying the nature around them."
To find out more about The Cart Shed, please visit www.thecartshed.co.uk or if you wish to donate to its cause, please visit its Virgin Money Giving page – https://bit.ly/2QQ3Tri.
For further details about Wyevale Nurseries, which is based in Hereford, please call 01432 845 200, visit www.wyevalenurseries.co.uk, follow the company on Twitter at www.twitter.com/WyevaleNurs or log on to www.facebook.com/WyevaleNurs.