Smart Garden Products was a double winner at the DIY Week Awards
Company: Smart Garden Products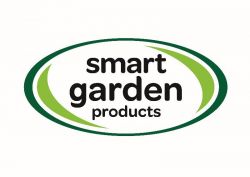 On Friday 10th May Smart Garden Products was a double winner at the DIY Week Awards.
The Smart Bluetooth Solar Lighting range scooped both Garden Leisure Product of the Year as well as Lighting and Electrical Product of the Year. The Firefly Balloons were also runner-up in the Garden Leisure category.
Delighted to be a double winner, Sales Director Paul Knott commented "We are thrilled to have won these awards with our new Bluetooth Solar Lights, straddling two different categories. We feel sure this will encourage even more retailers to try out this and our many other exciting solar concepts".
Managing Director, Jonathan Stobart, added "I am especially pleased to have won these awards for true innovation in solar lighting, our most established and largest product category. We are proud of our long-standing commitment to being first to market with new products, new designs and new technologies".
To find out more about Smart Garden's market leading product offering please visit www.sgpuk.com