Make Garden Re-Leaf your reason to feel warm and fuzzy in 2020 as more names sign up!
Company: Greenfingers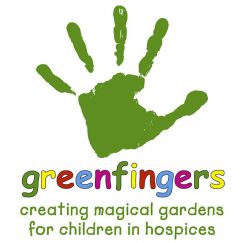 Each year we endeavour to be better. It might be eating better, promising to go to bed at a reasonable time, or it might be finding ways to give back to others. Supporting a charity is one way of doing this. Donating to charity not only helps the organisation to achieve its goals' but it also helps release 'happy' endorphins to make you experience that much sought after warm and fuzzy feeling. With Garden Re-Leaf just days away (13th March 2020), why not grab your 'warm and fuzzy' by participating in the garden retail industry's number one fundraising event?
Whether you join the Garden Re-Leaf Sponsored Walk and Cycle Challenge or get involved in a range of FUNdraising activities taking place at garden centres across the UK, taking part in Garden RE-Leaf Day 2020 couldn't be easier. Simply visit www.greenfingerscharity.org.uk/gardenreleaf to find out more information, register as a team or individual entrant, or to register an event at your garden centre. FUNdraising packs are also available, making it even easier to kickstart your fundraising activities.
Where does the Garden Re-Leaf money go?
In July 2011, Hillview Garden Store CEO, Boyd Douglas-Davies, announced the inaugural Garden Re-Leaf Day at the Garden Retail Awards in London. Now in its ninth year, Garden Re-Leaf Day is the biggest charity fundraiser in the garden industry's calendar and has, to date, raised over £600,000 in the UK, over £1m world-wide.
The aim of Garden Re-Leaf Day is to celebrate the start of the gardening year with fundraising events to raise money for Greenfingers, a charity dedicated to improving the lives of children in hospices through the creation of magical gardens.
For the garden industry, the day creates valuable team building opportunities and brings more shoppers into garden centres earlier to extend the peak spring season. Garden centre managers, staff and other industry professionals tirelessly set up fun and exciting ways to not only raise money for Greenfingers, but also to promote gardening as an enjoyable pastime.
But where do these vital funds go? Most will already be aware that the money raised is used to build Greenfingers hospice gardens which enable life-limited children and their families to enjoy special time together outside enjoying the therapeutic benefits of nature, and away from the bedside. Greenfingers works exclusively with each hospice to come up with a unique design that suits the needs of the children and families they care for. Each garden is created with top industry designers and landscapers, as well as help from the local community, volunteers and gardening clubs.
Since launching 20 years ago, Greenfingers Charity has completed 58 gardens across the country, including a special RHS Chelsea Flower Show Garden at the 2019 event. 2020 will see more gardens be completed or being planned for 2021. These include an updated Remembrance Garden at the Rainbows Hospice in Loughborough, an all-inclusive play garden at St Oswald's Hospice in Newcastle, and at Ty Hafan in the Vale of Glamorgan will benefit from an outdoor haven that provides opportunities to stimulate the senses.
Finally, Haven House in Woodford Green, Essex, will receive a Garden of Reflection where children with life limiting or life-threatening conditions, parents and carers can spend time with friends and family, or alone as a peaceful place in which to remember and reflect.
More names sign up to the 2020 Garden Re-Leaf Sponsored Walk & Cycle Challenge
The 2020 Garden Re-Leaf Sponsored Walk and Cycle Challenge (13th March 2020) is hotting up with several new names signing up to take part in the event, including some fabulous brands supporting with sponsorship.
Whether participants are doing a 10-mile walk, or hitting the 100km mark on their bikes, it's safe to presume that a refreshment along the way will be hugely appreciated. Thankfully this year the kind folks at Hozelock have confirmed their sponsorship of the water stations throughout the course. Back at the end point at Chilton Garden Centre, the team at LOFA will be providing further refreshments, including a glass of fizz to celebrate another fabulous event., whilst Outback will be providing one of its barbeques so that the walkers and cyclists can enjoy a mouth-watering snack after their exertions.
Of course, the event wouldn't be possible without those willing to get out of the office and into their walking boots and cycling shorts! Recent sign-ups for the 2020 walk include Millbrook Garden Centre's Tammy and Ben Woodhouse, St Peter's Garden Centre's Director Will Blake, independent business consultant (previously Millbrook) Liz Dowling, teams from Evergreen Garden Care and Kelkay and, as well as Greenfingers's very own Garden Project Manager, Holly Harrington. Holly will be joined on the day by her younger brother, who is planning on running the 20-mile route.
To date, eager teams from Hornby Whitefoot PR, Deco-Pak, Glee, GIMA, DAC Ltd, Poplars Garden Centre, Ames, Cadix, Vitax, Kew Green Hotels, Taylors Bulbs, Abacus Cards, and Mr Fothergills have all signed up or pledged their support to take part in the sponsored walk or cycle challenge, whilst Evergreen Garden Care, Farplants and Westland have confirmed that they will be making their debut at the 2020 event. In 2019 over 100 people took part in the walk, with more showed real pedal power by taking part in the cycle challenge. However, for 2020 the Greenfingers team is hoping to exceed these numbers.
Those interested in taking on the Garden Re-Leaf Sponsored Walk and Cycle Challenge can register by visiting https://www.greenfingerscharity.org.uk/gardenreleaf.
If you want to find out more about how to get involved in Greenfingers Garden Re-Leaf Day 2020, whether by putting on events in your garden centre, through sponsored solo activities or simply by donating - contact the Greenfingers office on 01494 674749 or email Linda@greenfingerscharity.org.uk.