Green-tech choose Henshaws as charity to support in 2021
Company: Green-tech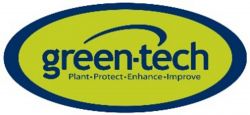 Green-tech, the leading supplier of landscaping materials across the UK has announced its intention to make Henshaws its charity of choice for 2021.
Green-tech is based just outside of Boroughbridge on the Rabbit Hill Business Park, off the A168.They are the leading supplier of tree planting materials throughout the UK.
Each year staff members take it in turn to choose a charity of their choice for the company to support and Henshaws has been selected for 2021.
Starbeck and Knaresborough based Henshaws works with children and adults living with sight loss and a range of other disabilities. The charity aims to empower them to take steps to change their lives for the better.
The Green-tech team aims to raise over £1000 over the next 12 months through various events and initiatives. Despite the Covid-19 pandemic affecting the whole country for much of the year, the team is proud to have still raised £1041.70 for their outgoing charity York Teaching Hospital during 2020.
In addition to the staff efforts, Green-tech has donated numerous landscaping products for the Henshaws Arts & Crafts Centre gardens. They also joined forces with 20 other local businesses to celebrate Henshaws 21st birthday by each contributing £2,100 to support the Centre in Knaresborough.

If you would like to donate to Henshaws then visit their website - www.henshaws.org.uk