Croft Primary School plans for Tatton
Company: Bents Home & Garden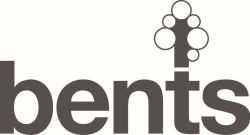 The RHS Tatton Flower Show is just around the corner and Bents Garden & Home is proud to be supporting a local primary school in its ambition to deliver a show garden at what is the North's biggest celebration of gardens, flowers, horticulture and outdoor living.
Croft Primary School's Tatton Club has been meeting twice a week for the past six months making plans, crafting, painting and cultivating their own plants for a Monet inspired garden to be featured at the show. Bents has provided sponsorship and support to help the school realise their vision of a purple, pink and cream scene straight from a Monet masterpiece.
Plants include delphiniums, begonias, hollyhocks, clematis and lavender with 50% of all plants used in the garden grown from seed or plugs by the children at their weekly gardening club. Additional features in the garden include a pond, bridge and a 1.5m model made by the children, painted and collaged. The lady will be situated to the back of the garden surrounded by cottage garden plants and in the foreground a rustic easel and Monet's chair made from twigs and ivy.
The garden will feature in the School's Gardens Department at the Flower Show, which this year is celebrating its 20th anniversary.
In addition to supporting Croft Primary School's own garden, Bents will also be at the Show, once again joining Marketing Cheshire and their Gardens of Distinction, helping to represent the consortium which comprises 24 of the county's most beautiful gardens, and dressing their stand. And as part of Tatton's family day on Saturday 21st July, Bents will be offering 'Little Explorers' planting activities for a donation to their Charity of the Year, St Rocco's Hospice in Warrington.
As usual the Flower Show will provide a fantastic combination of floral displays and garden designs including a garden designed to honour all those affected by the Manchester Arena attack. The garden will be a key feature of the Show and bees will play a central role in its design.
There will also be opportunities to shop, indulge in fine food and enjoy lots of live entertainment so if you're going to Tatton this year don't forget to pop into stand number TP318 to say hello and grab yourself a Bents goodie bag.