Zest 4 Leisure returning to SOLEX to showcase its award-winning timber garden products
Company: Zest 4 Leisure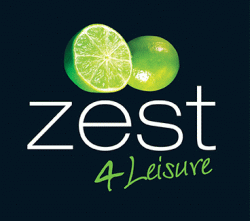 Zest 4 Leisure is heading to SOLEX at the NEC in Birmingham to showcase its range of quality decorative timber garden products, furniture and BBQ shelters for 2020 from its new look stand.
The Zest team is looking forward to meeting customers at the three-day exhibition to tell them about the changes it has made to the business over the last year.
Zest 4 Leisure's Managing Director, Steve Morgan, said: "We are on a journey of continuous improvement and aim to become the supplier of choice, delivering quality timber garden products with excellent customer service. To achieve this, we have made a number of strategic investments in the business.
"One of our early decisions, which is already paying off, was to appoint P&O Ferrymasters as our official delivery service for 2019. The company has a wealth of experience spanning over 64 years and significant amounts of haulage available to service peak demand. It also prides itself on increasing efficiency and improving transit times for its customers which is good news for garden centres nationwide which sell our products!"
Zest has recently created a new photography studio at its Saltney site and will be offering an increased range of marketing support materials. Garden centre customers can request, for example, stocked modular merchandisers, customer brochures and a range of full colour branded point of sale (PoS). There is also an extensive digital library and product shots including lifestyle images and over fifty 'How To' style animated assembly and product lifestyle videos available online.
The company is also continuing to collaborate with Cardiff Metropolitan University as part of its Knowledge Transfer Partnership (KTP). A new KTP product development project team has been established and is focused on product innovation and customer satisfaction, designing in response to trends and customer insights. The team is also prototyping and testing innovative future-proof products and developing and improving products with DFMA (Design For Manufacture & Assembly).
Steve concluded: "It's been a busy year for Zest. We've created key senior level roles including Operations Manager and Logistics and Systems Co-ordinator and those appointments have brought with them a wealth of experience and a range of skills. Our timber garden products for the 2019 season have also gone down well and we are hoping to add to our tally of wins at the GIMA Awards once they are announced on 4th July."
To find out more about Zest and its range of timber garden products, visit the company at SOLEX from 9th to 11th July at stand 310.