Simplicity and consolidation
Company: Durston Garden Products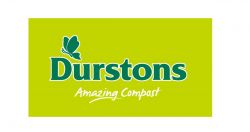 At this years GLEE, Durston Garden Products message is one of simplicity and Consolidation.
All too often we see the market flooded with goods that don't always make it out of the warehouse, let alone onto retail shelves. And that's why Durston Garden Products are sticking rigidly to its core range. "After all, a simple choice of composts, developed for all types of gardens, and for use all-year-round, is all any consumer really needs", says company spokesman Dan Durston. "When shopping for compost there's nothing worse than being confronted with too many choices and too much jargon. When you think about it, compost has been the main staple of gardening for hundreds, if not thousands of years and as such it doesn't need to be too technical or confusing".
Durstons comprehensive selection of composts, offers garden centres and other retail outlets everything they need to supply their customers with. The range includes everything from its ever popular Multi-Purpose Compost, Seed and Cutting Compost, Bulb Fibre, John Innes ranges and much more.
"One thing our years of experience as a compost supplier has taught us" continues Dan, "is that the simpler you keep the choices, the more engaged the consumer will be. The sheer fact that the majority of compost suppliers best seller is its
Multi-Purpose, says it all".
All Durstons composts are home-produced here in the UK, which gives the company an advantage over many of its competitors. The quality of its growing media and the value-for-money its products offer is also well documented and what's more, you won't find Durstons products cheaper in any of the supermarkets! Combine this with the company's five-day delivery promise, yes that's right, only five days from receipt of order and soon you will see why many garden centres chose Durstons as its preferred supplier.
At this years GLEE in Hall 8, Stand E20-21 Durston Garden Products will be exhibiting its entire range of composts and will continue to push its latest packaging which is 100% recyclable and for which it 's John Innes Multi Purpose design was shortlisted at the GIMA awards last month.
So, if you're looking for a new supplier or just a company to fill a short term gap, visit Durston Garden Products - you won't be disappointed. Alternatively, and for more information check out the website: www.durstongardenproducts.co.uk or call the sales team on: 01458 442688. They will be delighted to take your call.